Choose the learning formula that best suits you and start enjoying this special world.
Bobbin lace classes in the north area of Madrid
Online bobbin lace classes from all over the world
Intensive bobbin lace making classes in a few days

Bobbin lace is a universe full of techniques and styles that go far beyond what you probably imagine. The possibilities, like the techniques, are endless, but for the moment, in the Arzhela Bolillos courses in Madrid you will learn the following bobbin lace techniques.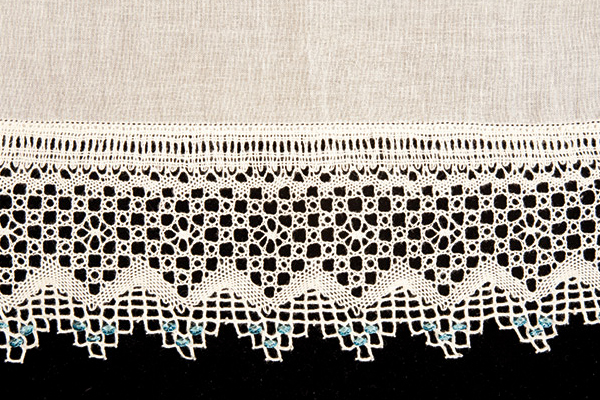 It is the basic technique that allows you to learn the basics of any bobbin lace making later on. If you only know how to make torchon you can make many beautiful works such as this curtain, but you can also make costume jewellery, fans…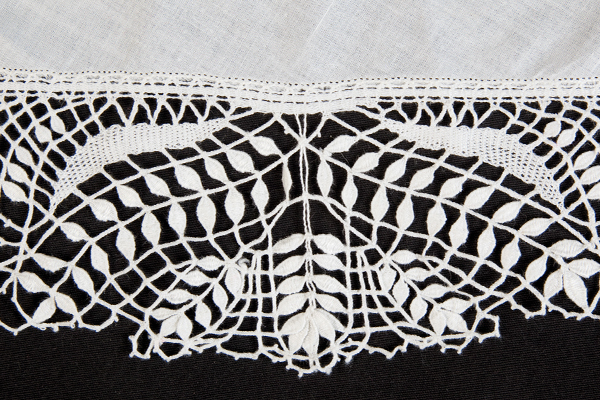 It's a more open type of lace, with beautiful Tallies that stand out because they are surrounded by plaits that allow the leaves to take the main spot. Tallies can be included in Torchon lace or popular lace, but the technique of Cluny lace gives them an special and beautiful touch. It's a lace of continuous threads that normally employs linen thread.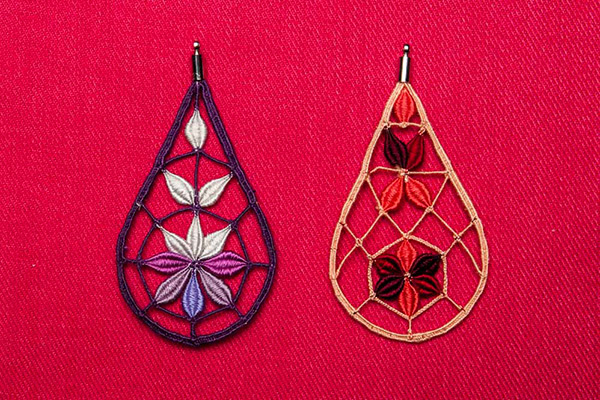 Polychrome Cluny lace is a modern evolution of this lace, in which one of the best lace makers in France, Odette Arpin, has been able to combine colours and evolve the lace into much more spectacular works. She works with silk threads of different textures, twisted or untwisted.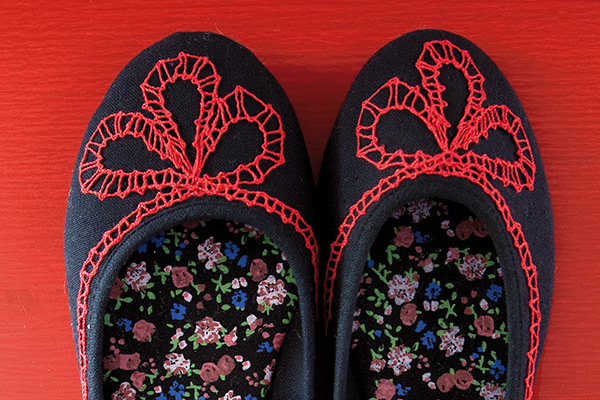 It's a ribbon type of lace, very simple: only 6 bobbins are employed and the result is a really useful kind of lace to be used in fashion and complements such as shoes, t-shirts…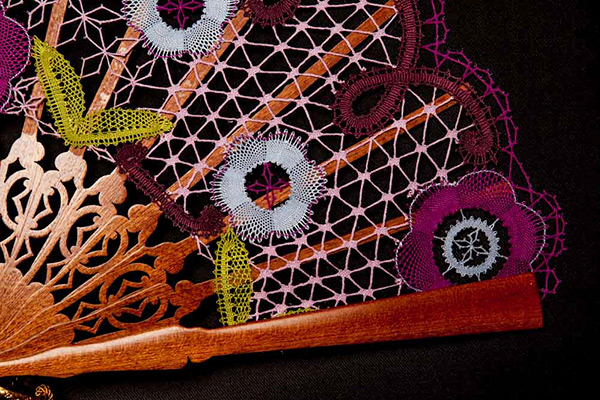 It's a type of lace that uses discontinuous threads. Traditionally only white threads were employed, but the more modern addition of colors adds a new dimension. It is based around simple laces, but the most difficult part are the starts and the closings.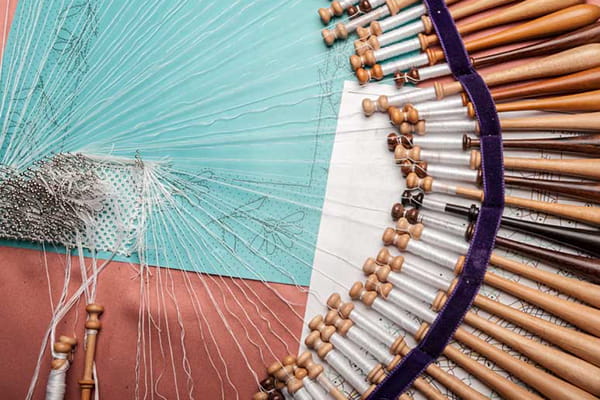 t's a type of Belgian lace of continuous threads with twice the bobbins of the habitual techniques, due to the nature of its background. It's a more dense kind of lace, traditionally white and using an 80 cotton thread.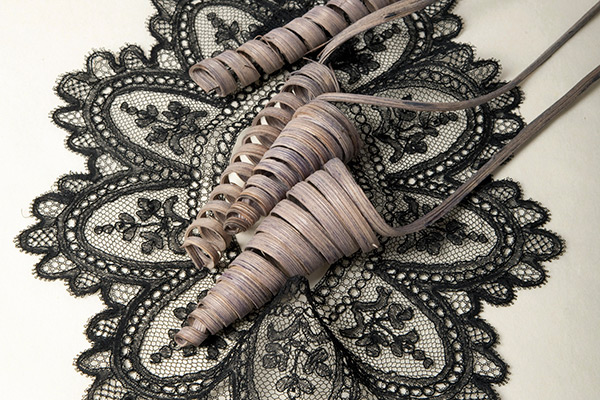 Chantilly is a type of French lace born in the city of the same name, but really made known by the demand of rich women from that time. It uses continuous threads, which requires a great amount of bobbins and advanced dexterity. It uses really thin silk threads, traditionally black. The French technique has been improved afterwards by Ulrike Voelcker, who has given this type of lace another focus much more accesible and contemporary.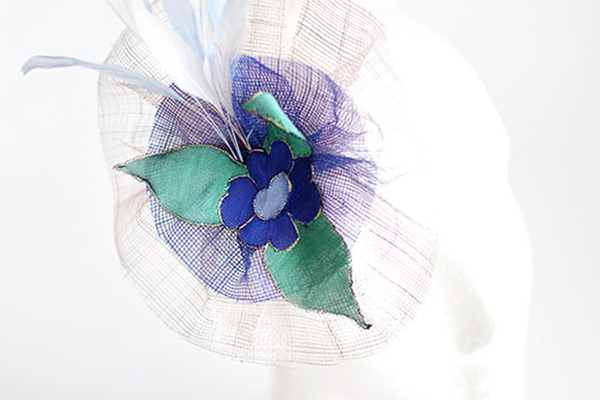 Blonda is a variation of Chantilly in which the fillings include a thread of lasa silk as a guide for the half stitch. It exists the Spanish Blonda, Caen Blonda (Normandie, France) traditionally white, and several Polychrome pieces were retrieved in Courseulles-sur-Mer, Normandie. This technique has been first developed by the lacers of the association Dentelles et Blondes de Caen, and afterwards, it has been used by more lacers like Mylène Salvador or Ulrike Voelcker.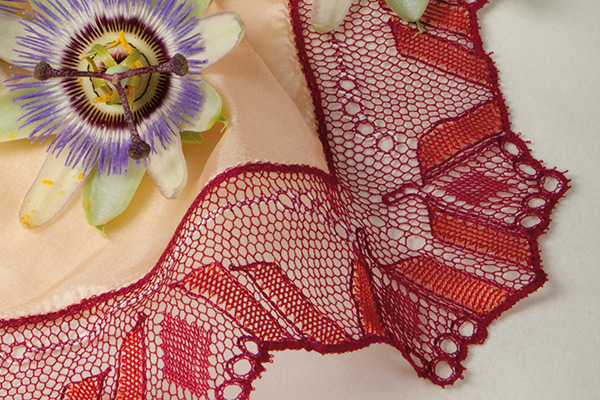 Tonder is a type of Danish lace with continuous threads that traditionally has most of its fillings with knitting. Really thin threads are used to craft this kind of lace and is found a lot on the bonnets worn by women in black and white. Technically is a bit more complicated, although it is still fairly accesible and the results are spectacular.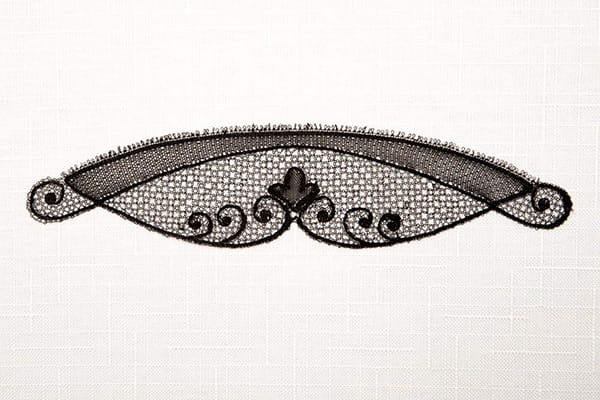 It's a technique of unknown origin that had disappeared totally until it was recovered by Ulrike Voelcker in a book that compiles everything that's necessary to craft Barjac lace. Is a kind of lace of high difficulty, with continuous threads of really thin silk and a lot of bobbins.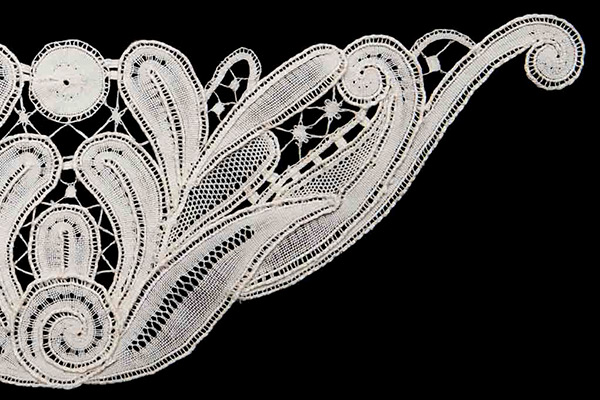 It's a technique of discontinuous threads born in Sluis, The Netherlands at the beginning of the 20th century thanks to a nun called sister Judith. It's an evolution of the Duchess lace which is worked with very thin threads and a really high level of exigence but with spectacular results.
Bobbin lace classes in the north area of Madrid

Have you ever thought of learning bobbin lace? Against what you may have heard, it's not difficult, it requires concentration and patience but with individualized classes or in small groups you will be able to learn spectacular techniques.
Whether you know nothing of the bobbin lace world or if you know torchon or any other simple technique and feel like making a great leap, now you can learn with classes in the North area of Madrid (San Sebastián de los Reyes, Alcobendas, Tres Cantos, Pedrezuela, El Molar, Guadalix…)
The classes will be held following a schedule, but the possibility of attending to other places to impart classes to already formed groups of students exists.
09.30 – 13.30 h | Torrelodones
16.00 – 20.00 h | Colmenar Viejo
16.00 – 19.00 h | San Sebastián de los Reyes
17.00 – 20.00 h | Pedrezuela
09.00 – 13.00 h | Pedrezuela
1 time per month (Dates pending)
09.00 – 13.00 h | Pedrezuela
1 time per month (Dates pending)
Online bobbin lace classes from all over the world

Have you ever thought about learning how to make bobbin lace, but you can't find anyone to teach you? Well, here you have the solution. We have courses based on videos so that you can work step by step, as if the teacher were at home, which are completed by weekly connections to resolve doubts and comment on difficulties and solve them. It is a very personalised system that adapts very well to each student and the students are delighted with the classes and repeat!
Even if you're a beginner, cheer up, you'll see how in a short time you'll be able to make beautiful things!
Besides, as it is an individual connection, we adapt our timetable without any problem!
Intensive bobbin lace making classes in a few days
For those who wish to perfect certain techniques, there is the possibility of organising intensive courses lasting several days or weekends. At present, there are intensive courses in Cluny lace and Cluny polychrome and Chantilly lace, but it is possible to organise further training courses.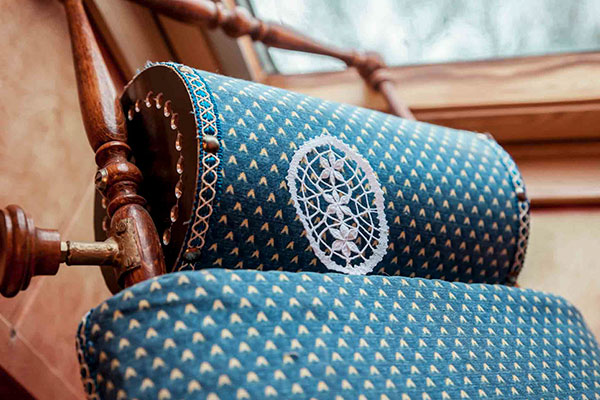 Learning and perfecting to craft Tallies, learning mainly to handle the different plait interlace, interlace of 6 or more bobbins, entrance, exit of the cloth with traditional finish of with magic thread.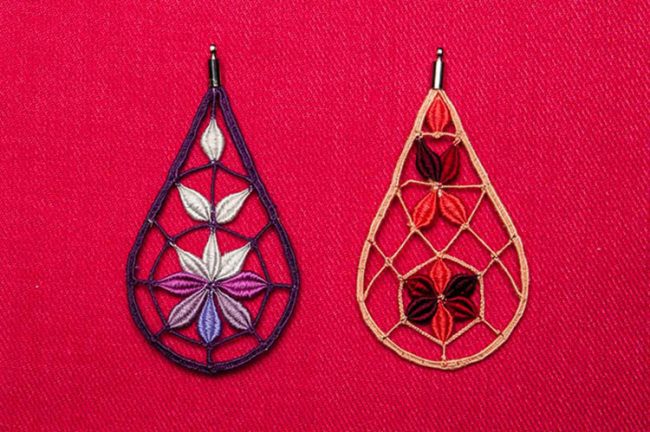 Learning and perfecting of the incorporation of colors to Cluny lace with Tallies. The course is focused on how to handle the several colored threads to craft silk Tallies where the colors appear and disappear throughout the piece.